About Us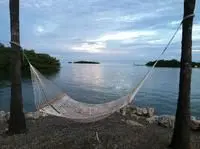 Denise Fuller, the owner of Solutions Counseling Services of Buffalo, is a Licensed Clinical Social Worker who has been practicing as a licensed therapist for over 20 years. She counsels adults and couples, to address a variety of concerns including stress, anxiety, depression, trauma, life transitions, and relationship problems. Denise's principle goal is to help you find solutions for living well!

So often we feel alone with our problems, embarrassed, or ashamed. We are so busy trying to meet our commitments and take care of everything and everyone, that we forget to find time and compassion for ourselves. Denise strives to assist you in finding the path to peace, joy, and contentment in your life.

She specializes in helping individuals who have been exposed to trauma. From physical, emotional, and sexual abuse to natural disasters and operational trauma experienced by emergency services personnel like police, corrections, fire, and ambulance professionals. Additionally, Denise is a veteran with the experience of deployment and aiding military members and their families who are exposed to combat and the stress of military life.

Denise is trained in a variety of therapeutic techniques and uses an individualized approach to ensure each person is getting the approach that is right for him or her. If you are looking for a therapist that is compassionate, caring, has a sense of humor, and is willing to roll up her sleeves and really get to work, then Denise may be just the right fit.